The company is aware of and underlines the importance of sustainable risk management, which has led to a review of risk factors encompassing all business activities by taking into consideration internal and external factors. This includes assessments of direct and indirect opportunities and their impacts to our operation. The purpose is to enhance the risk management procedures, turn them into part of corporate culture to assure stakeholders when trying to achieve corporate goals and minimize possible losses.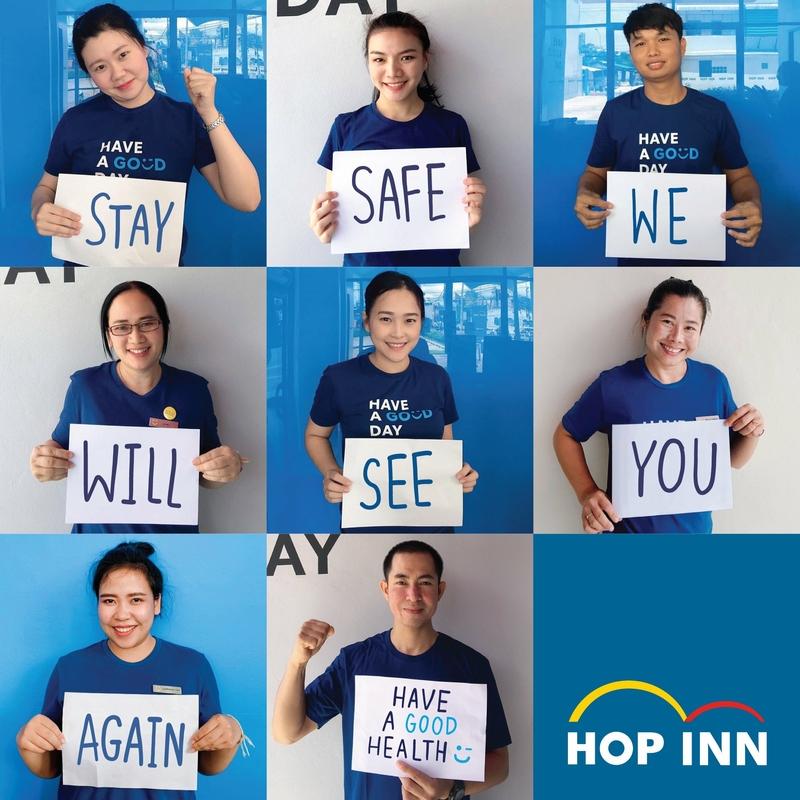 Risk management during the Covid-19 crisis
The Covid-19 pandemic has unleased direct impact to our business. Risk management resulting from the outbreak started in Q1/2020 to respond to immediate situations at the time. A crisis management team was formed under the business risk management plan to manage and implement various measures upon close monitoring.
The crisis management was divided into three periods as follows.
Resolving impacts

The devastating impact of the Covid-19 crisis prompted the company to temporarily close 66 hotels in Thailand from April 1, 2020 and five hotels in the Philippines from March 19, 2020 to relieve short-term impacts. Certain groups of these hotels however resumed their operation in May 2020. The back-to-business operation was done in four phrases as follows.

01

Hop Inn Thailand, As the hotel mainly targeted local customers, they gradually resumed the operation from May 18, 2020 before all 44 branches were in full operation on June 1, 2020.

02

In June 2020, The Erawan Group reopened its hotels in Pattaya and Hua Hin areas, for their main customers were Thais who could travel there by car in relatively short time. Mercure Pattaya Ocean Resort and Ibis Hua Hin resumed their operation on June 12, 2020. Ibis Pattaya saw its door opened on June 26, 2020.

03

In July 2020, Hotels in Bangkok, namely, Grand Hyatt Hotel Bangkok and JW Marriot Bangkok, resumed their operation, initially targeting Thai customers to experience hotel restaurants. In addition, two budget hotels in Bangkok, namely, Ibis Bangkok Sathorn and Ibis Bangkok Riverside, were opened. Holiday Inn Pattaya in the resort town of Pattaya was added on to the opening list.

04

From August 1, 2020 The company reopened the remaining 14 hotels in Thailand and three Hop Inn hotels in the Philippines.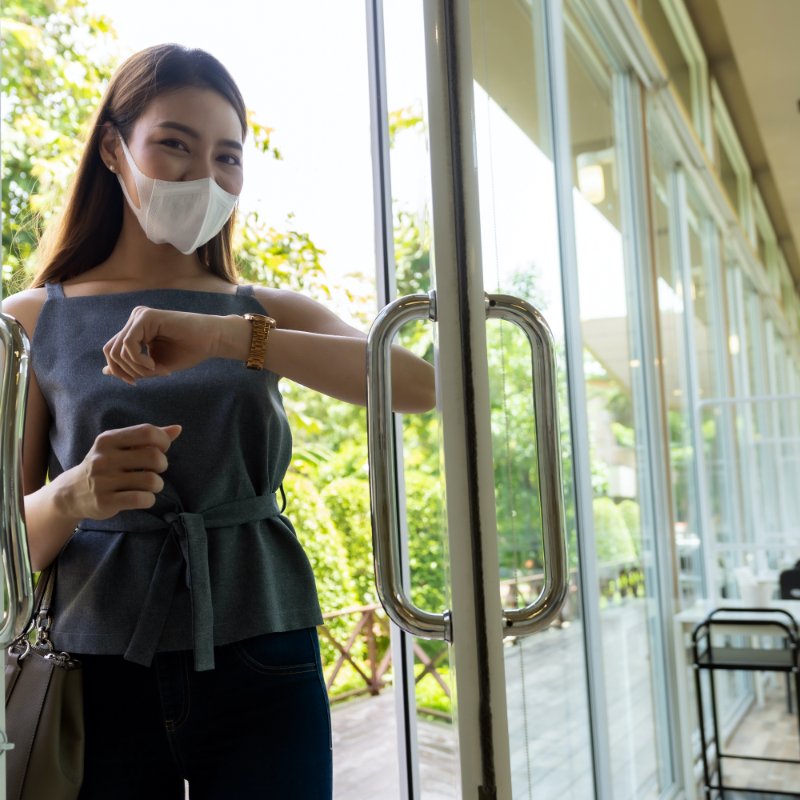 Underlining the importance of liquidity and cashflow management, the group has implemented measures to continue mitigating impacts from Phase 1 of the Covid-19 crisis till at present. This included negotiating with stakeholders to defer payments and expenses, deferring payment of the principal due for repayment with creditor banks and temporarily suspension of all investment plans. The group remained confident to possess enough cashflow and liquidity to operate under the challenge. Taking care of stakeholders was one of the measures in this phrase to minimize impacts they faced from this crisis. Details are as follows.
2. Recovering from impacts

For short-term recovery, we focused on upgrading the cleanliness and safety standards at our hotels starting from the early days of the pandemic. All hotels in Thailand and the Philippines were to comply with the most stringent monitoring and prevention measures as recommended by the government. This was something we gave priority to amidst the intensity of the situation. Measures included social distancing, temperature measurement to screen staff and customers entering the premise, providing alcohol gel and disinfecting and cleaning hotel common areas. However, as hotels gradually resumed operation, the group strengthened hotel safety and hygienic measures by, for example, upgrading disinfection level standards within the hotels, implementing hygienic measures at hotel restaurants and function rooms and enabling e-payment. Right now, all hotels in Thailand have passed the SHA safety hotel standards set by Ministry of Tourism and Sports together with Ministry of Public Health.

The group has focused more on revenues from local customers where online marketing was used to disseminate information together with collaboration with the government sector to help recovering the local tourism industry.

Regarding long-term recovery, we keep monitoring the situation and make ourselves ready whenever the situation is better and when foreign visitors are allowed to re-enter the country.
3. Driving long-term values

The group continues to focus on developing the organization for sustainable growth with agility to adapt to all situations. This is done by enhancing our products and services to respond as much as possible to customer's needs through the all-dimension product development. Staff are encouraged to enhance skills so that they are diverse enough to accommodate rapid business changes, which therefore should lead to lower costs of HR management and increase access to all customers. We also encourage participation and co-existence of all stakeholders in the entire value chain for the sustainable growth of the Thai tourism sector.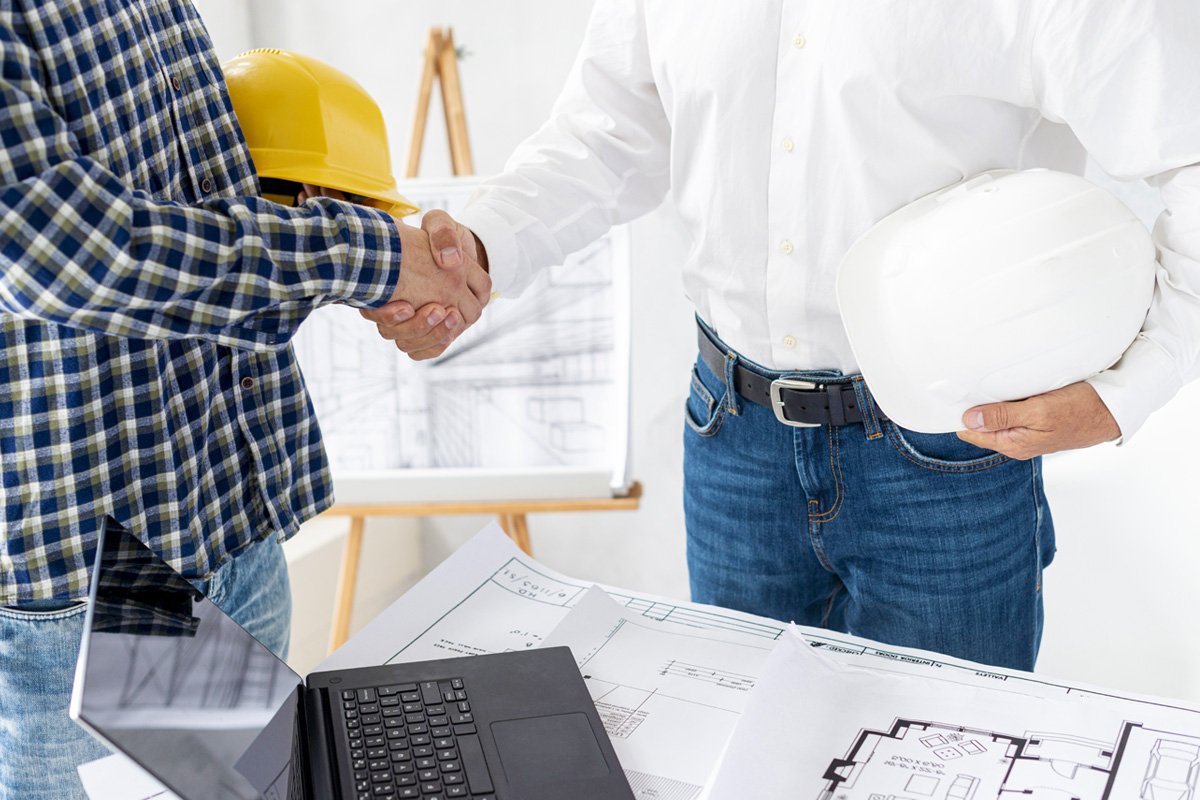 Supply Chain Management
The group has issued guidelines for business conducted between itself, suppliers and contractors to reflect risk levels where quality, quantity and nature of services it will acquire are taken into consideration. This should enable fair competition, transparent supervision, environmental care, effective energy consumption, occupational health and safety, community impacts and human rights consideration. These components have been incorporated in our procurement process from start till end, ranging from the selection of suppliers to price negotiation, pricing audit, bidding, special bidding procedures and procurement from government agencies and state-owned enterprises (SOE). Questionnaires were sent to survey supplier's opinion after they participated in our bidding process to increase the process's efficiency.
As customers are pivotal to our business, The Erawan Group Plc., commits to nurture and maintain strong relationship with all kinds of customers. The company intends to take care of customers prior to, during and after experiencing services, which encompass hotel rooms, restaurants or other services. Customer's satisfaction survey is carried out at every step of service on a regular basis to make sure that customers are happy. Continued improvement of our services is also our priority, which is done through opinions solicited from customers before being analyzed to better respond to their needs. Service enhancement will be periodically updated to reflect changing consumption behaviors based on the latest trend. For example, attempts are made to apply the same cleanliness and hygiene standards to all types of hotels and the online reservation system has been refined to make it more user-friendly.
Customer's satisfaction development plan
Starting in 2018, the Corporate Strategy and Innovation Department has been set up to oversee and implement new technology to enhance our business, monitor relating factors, adjust corporate strategies for resiliency to cope with rapid change and manage sustainable growth. A special task force whose members are staff from various departments has been set up to manage business innovation projects to cultivate the company's corporate culture.
In 2020, Hop Inn Thailand together with ZWIZ.ai, a start-up business with expertise in AI, Chatbot and Analytical Tools, collaborated to develop a hotel online reservation system through Chatbot. The goal was to facilitate customers to reserve the group's hotel rooms through Official Line Account and Facebook Messenger in an attempt to respond to the needs of customers for fast and convenient hotel reservation. At the same time, corporate values were added through these social media. Currently, the Chatbot manages to help staff remove cumbersome layers within the hotel's operating system and focus more on how to create a better customer care experience.