Environmental and natural resource management
The core of hotel business is delivering convenience to meet customer satisfaction, this requires the massive use of resources and energy and generates greenhouse gas emissions to the atmosphere. This is the main cause of climate change and the global warming phenomenon which is a major global crisis.
The Company is well aware of the importance of environmental and natural resource management, and therefore requires affiliated hotels to strictly comply with environmental laws and regulations to reduce negative impacts on the environment both directly and indirectly. We also avoid environmentally impacting operations in communities surrounding the business. In addition, we set the policy to use resources at the maximum efficiency. We adopt 3R Reduce, Recycle, Reuse principle which is an important way to help us prolong resources for the future, besides we instill awareness for all staff to use resources responsibly. We communicate to make sure that everyone understands the policy and implementing it normally in the work process.
We, moreover, design activities to create the experience for customers to realize the crucial of the environment and energy saving, and promote the environmental related technology and innovation to maximize the benefits of society environment and all stakeholders
Energy management
The company and hotels within the group regularly check, maintain and supervise tools and equipment for effective energy consumptions. Details are as follows.
Campaign to raise an awareness to responsibly use the resources, reduce energy consumption at home and workplace whenever possible, for example, use the electricity only when necessary, turn off computers when not in use, walk instead of taking an elevator, keep electronic devices in a good condition, exercise the 3 R - Reuse, Reduce and Recycle principle in daily work to minimize the use of resources.
Install timers to control on-off switches and alternately turn on/off lighting to promote adequate and energy-saving lighting
Replace 36-watt fluorescent light bulbs with LED-T8 18-watt ones; installing timers to control building lighting.
JW Marriot Bangkok has installed the Variable Frequency Drive (VFD), which adjusts the frequency of cool pumps. A new high-efficiency steam generator and a chiller with better efficiency level were installed to reduce energy consumption. During 2017-2018, two high-efficiency coolers were installed, which made the building win the "MEA Energy Saving Building Award" from Metropolitan Electricity Authority (MEA).
Participating in this project
made the hotel's electricity bill fall by 9%.
Courtyard by Marriot Bangkok has installed the chiller plant organization to manage the hotel's entire cooling system, namely, chiller plant controls, chilled water pump, condenser water pump, cooling tower fan motor and AHU motor. It also adjusted motor's variable speed to reflect the entire system to control the way the system worked to identify actual heat load in need. In addition, for hotels with more than one chillers, the software managed each chiller and was able to generate an accurate level of cool air, which helped improving the efficiency of the chiller and drastically cut electricity consumed by the entire system.
Hotels under the Accor Chain have hired NCH Co Ltd to maintain and treat wastewater from cooling tower. The firm also checked and assessed air conditioners to ensure efficient performance. This means cooling tower of a chiller did not need to use a softener device, as heat was better ventilated from the chiller,
It's expected that energy consumption would fall by 2%.
which cut down the consumption of electricity by 1.5% per degree.
Data of Internal use of energy
2018*
kWh
*Excluding HOP INN's energy consumption data
Water management of hotels within the group
Water significantly supports our business. The company and hotels within the group exercise the following guidelines when it comes to water management and water awareness among staff and hotel guests: that water must be effectively used with responsibility while innovation is introduced to reduce the use of water.
Hotel guests are encouraged to repeat using towels and linens to avoid unnecessary laundry
Staff are encouraged to be aware of the importance of smart water use, for example, not to keep water tap running to avoid wasting water, dispense the right amount of water from a water dispenser.
Aerators have been installed to limit water flow
Water-saving toilet bowls are selected.
Pipes and water meters are constantly checked and repaired to prevent leakage
Water use is recorded and compared with when water reduction measures are implemented.
Strict compliance with wastewater treatment practices required by the laws; regular system check to minimize environmental and community impacts.
Data of internal water use
2018*
m3
*Excluding HOP INN's energy consumption data
Waste management
Realizing environmental impacts generated by the hotel business, the company has separated waste into the following categories: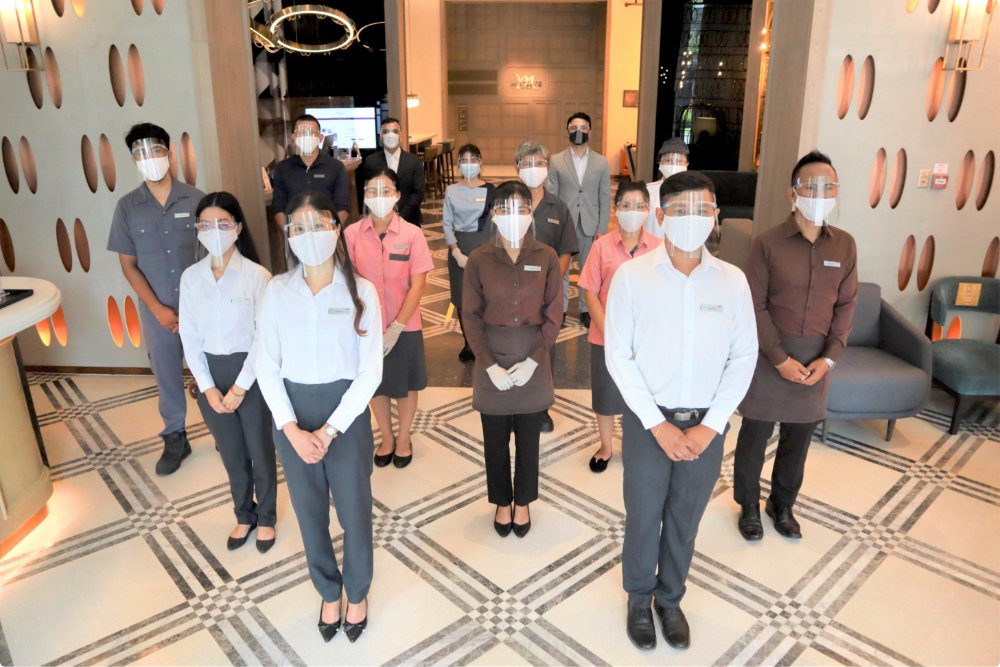 Waste from hotel rooms and waste from common areas
Waste is separated for recycling purpose and for better waste management.
Waste from kitchen
JW Marriot Bangkok and Light Blue Co., Ltd. have collaborated with the Light Blue Project to reduce food waste from the food preparation phrase down to the cooking and food waste management process.
| | 2020 | 2019 |
| --- | --- | --- |
| Scholar of Substance Foundation 2019-2020 | Donated 4,679 kg of surplus food or 14,677 saving. | Donated 2,387 kg of surplus food or 10,026 saving. |
| Seafood shell project 2018-2020 | Donated 1.9 tons of dried oyster shells & 951 kg. Dried egg shell | Donated 3 tons of dried oyster shells & 199.23 kg. Dried egg shell |
| | Food waste prevention refresher courses 390 hrs. | Improve Food waste reduction 138.5 hrs. |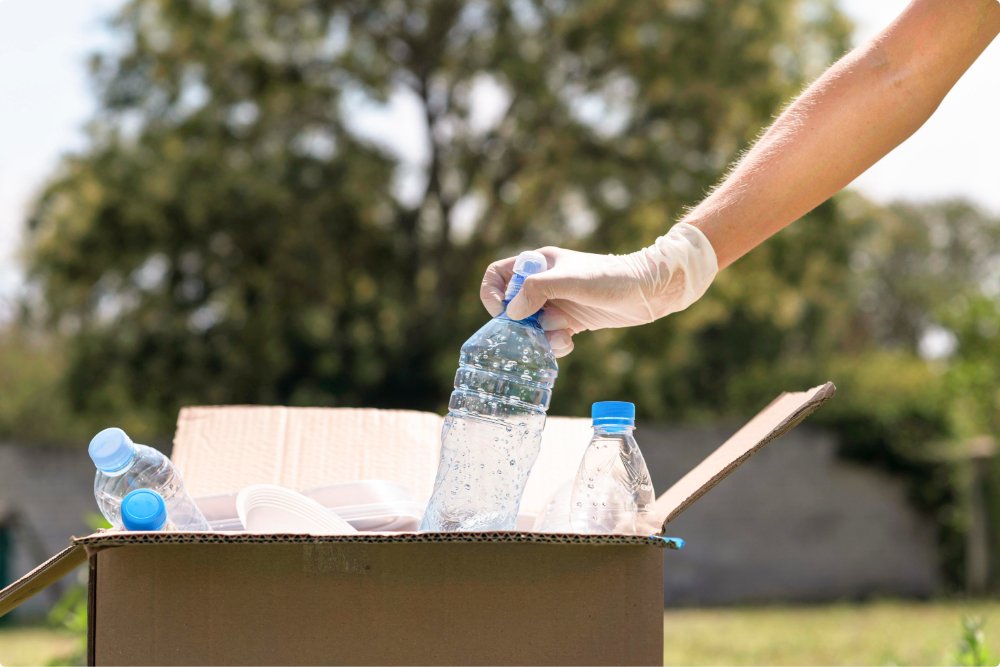 Plastic waste
Hotels within the group has a policy to reduce plastic waste in order to mitigate environmental impacts where plastic materials are replaced by glass bottles, paper straws, cloth bag and paper bag. Water dispensers have been installed for hotel guests to refill instead of bottle water. Staff are urged to reduce using plastic in hotel activities. Water bottles, cloth bags and foldable silicone food boxes have been distributed to staff to replace a single use plastic container. Suppliers are required to deliver goods in baskets or containers rather than in plastic bags.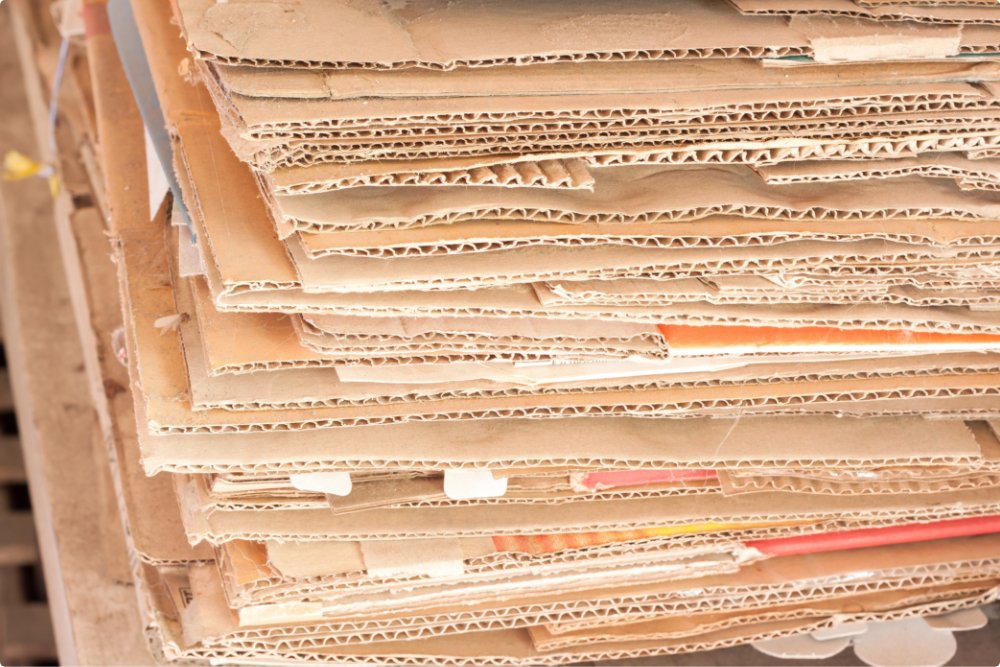 Paper waste
The Erawan Group., has started separating paper waste since 2008. In 2020, the company and hotels within the group as well as partnering companies in Pleonchit Center Building participated in the Paper X project with SCG Packaging Co., Ltd. to direct separated waste paper to the recycling process to maximize the efficiency of the recycling economy. About 1.6 tons of paper was separated when the project started in October,
In October, Which was equivalent to the saving of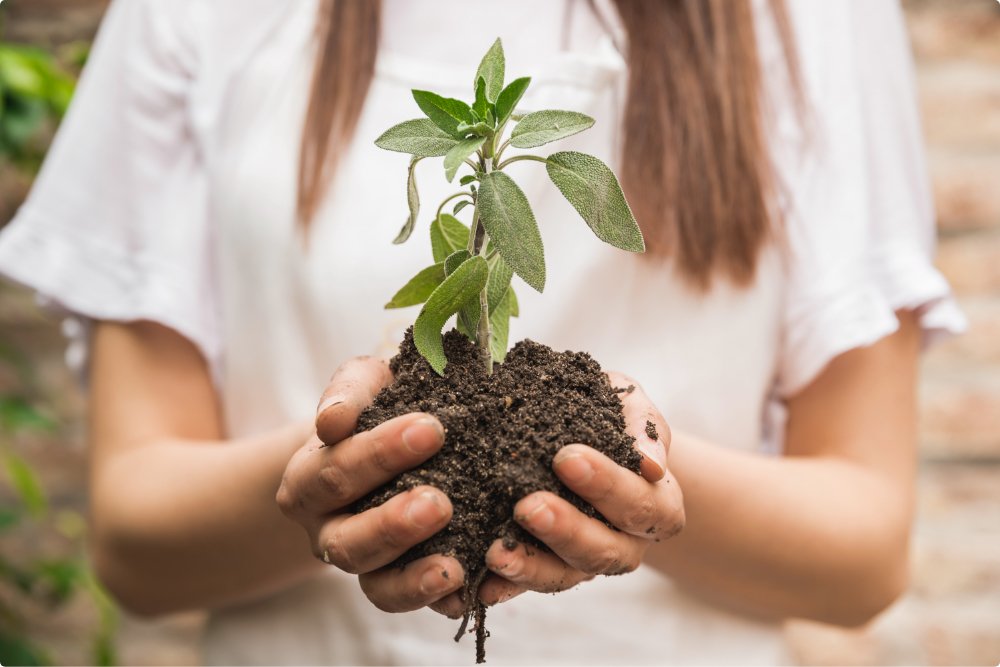 Greenhouse Gas (GHG) Management
Our intention is to encourage the management and staff to understand the GHG release process so that their understanding can improve our work process by enhancing energy efficiency, saving energy, conducting waste management and selecting green and GHG-friendly products based on industrial standards through, for example, the use of CFC-free cooling substance, to reduce environmental impacts. When organizing an activity, we incorporated the environmental impact element into the event. For example, we encouraged participants to reduce waste generated from the activity and that they took public transportation instead to the venue. The business started gathering the GHG release data for further analysis and development in order to reduce it or find a better way to handle it.