We adhere to transparency and cultivate the good conscience along with skill development to all level staff to enhance capability for the utmost effectiveness in working process. We focus on value chain development and support in developing neighboring community and society.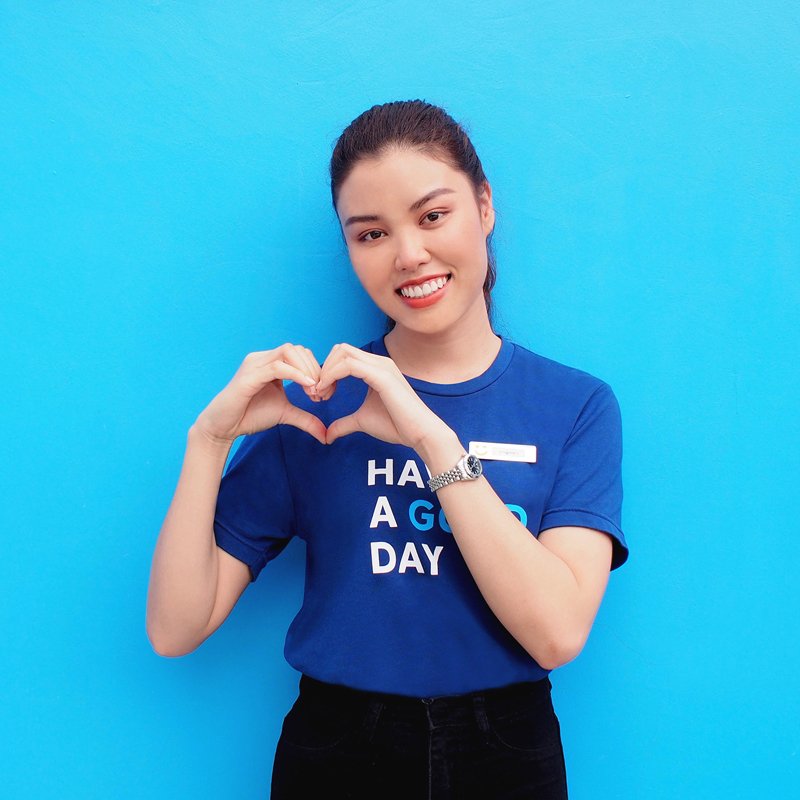 Human Resource Development
Labor management
Human resource management has been carried out on the basis of the Code of Conduct and corporate governance. This can be further broken down into mutual respect, support of diversity and differences ranging from skin color ,race, gender, religion, sexual orientation or disabilities to human rights and safe workplace environment. These criteria have been applied during the selection and nomination process, welfare allocation and capacity-building. New employees will attend an orientation session in order to understand the group's vision, values and corporate culture as well as work practices. The group also offers equal opportunities for vocational staff, male or female, to learn and advance in their career path through reshuffling, transfer or promotion by mainly taking into account their knowledge and capability. The Erawan Group also compares its remunerations and welfare with peers in the same industry to ensure that staff are not only remunerated with compensations and benefits as required by the law, but they are also proportionally remunerated.
Competency building policy
We have conducted an annual capacity-building plan each year. The plan, which focuses on enhancing capacity, re-skilling, up-skilling and nourishing digital skills, is carried out in tandem with the individual development plan (IDP) at the rate of 70:20:10. Monitoring and assessment are regularly updated.
Cultivating corporate culture and increasing staff's participation
Effective communication, encouragement for staff to participate in company activities and acknowledgement of people's performance are part of our corporate culture that reflects the priority of our staff. Being attentive to this subject matter, the company has set up various communication channels to ensure that everyone is taken care of. In 2020, we conducted a monthly townhall meeting to update business situations and communicate with everyone. The townhall meeting offered an opportunity to staff at all levels to directly meet and express opinions with senior management. At this townhall meeting, employees are given an opportunity to propose ideas that will benefit the firm or directly inquire the management. The firm also provides a communication channel via Facebook for every staff who become a member to receive information while able to post and express their opinions independently.
The company also conducts an annual employee's satisfaction survey to measure satisfaction levels of services provided by internal departments in order to listen to staff's recommendations and advices. Information from the survey is analyzed to come up with a policy overview before a report is written to inform relevant departments to come up with a plan that will initiate or improve services to their internal customers.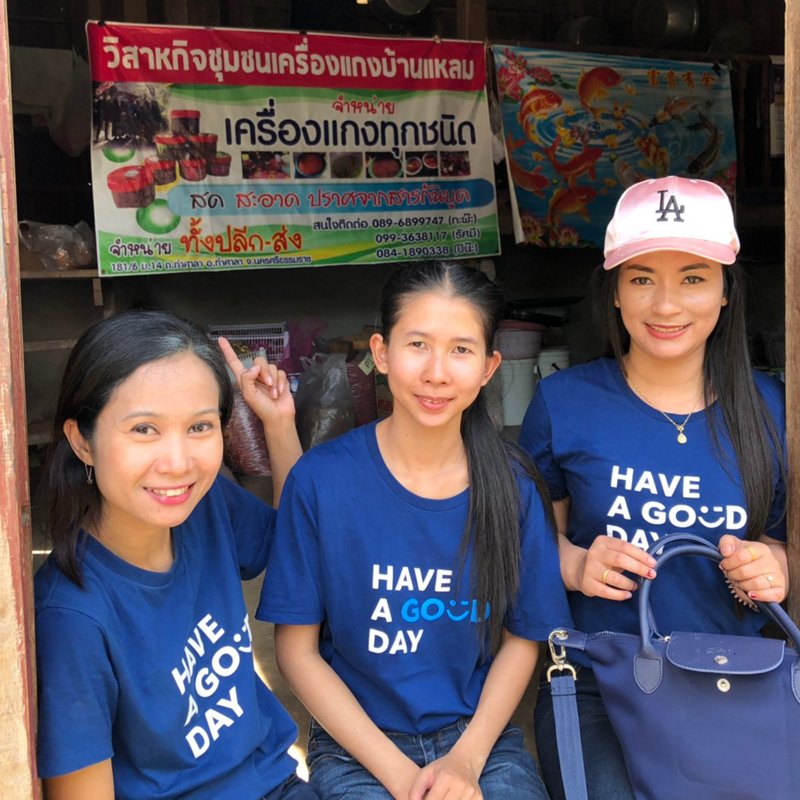 Participation and community/social development
The company underlines the importance of participation and development of both the society and communities. We aim to respond to the needs and expectations of stakeholders in communities, those in proximal area around our business and other areas in a balanced manner by creating good co-existence relationship by using our knowledge and expertise. We encourage communities to explore opportunities of self-development while maintaining and nourishing their customs and traditions. We also urge staff, one of the stakeholders, to be involved in social responsibility. We openly listening to people's opinions, enabling employees to volunteer in social projects and collaborating with business partners, alliance networks and government agencies to strengthen community's advantage in order to fulfil the goal of a sustainable society.
Community development activities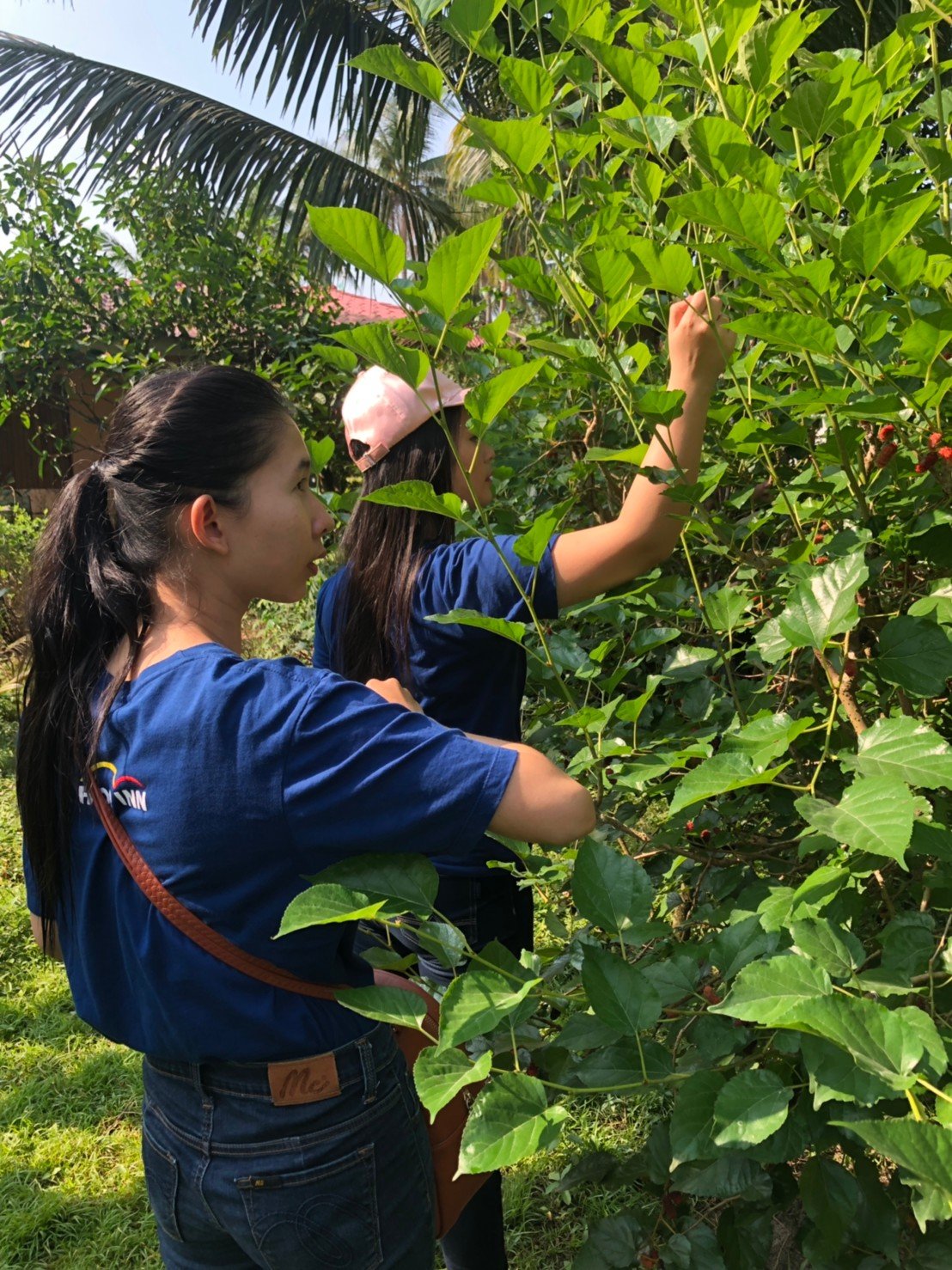 The company and hotels within the group organized activities mobilized by employees with volunteer mind to relieve the public from difficulty from the Covid-19 outbreak. Activities were designed to suit the needs of particular sites and locations:
Hotels within the group delivered food, alcohol gel, consumables to neighboring communities and the public.
The company donated N95 face masks and dried banana, a product from Pa Pang community in Lampang Province, to Maharaj Hospital in Nakhon Ratchasima, Wachira Phuket Hospital in Phuket, Songkhla Nagarindha Hospital in Songkhla, Maharaj Nakhon Chiangmai Hospital in Chiangmai and Chulalongkorn Hospital in Bangkok.
The company donated Thank You bags to street cleaners in proximity areas of our hotels, namely, in districts of Klongtoey, Pathumwan, Sathorn, Klongsan, Chaengwattana in Bangkok, and in Pathum Thani Municipality area in Pathum Thani Province, to express our deep appreciation to those who had been working so hard during the Covid-19 pandemic. The Thank You bag consisted of coffee from Pa Mee Community in Chiangrai Province, Jasmine rice from Kok Muang Community in Buriram Province and processed coconut shell products from Ban Laem Community in Nakhon Si Thammarat Province. These products were all from communities in the Happy Home, Happy Stay project developed to enhance community homestay service and management that the company had run to help distributing incomes to local communities, as they were all affected by the pandemic.
The company donated the entire revenue from room sales of Hop Inn hotels nationwide on June 5, 2020 with no deduction together with staff's donations totaling Baht 1 million to the "Baht 63 to Fight Covid-19 Pandemic – Transforming suffering with Baht 63 in 2020 Project" of the Thai Red Cross.
Education support Activity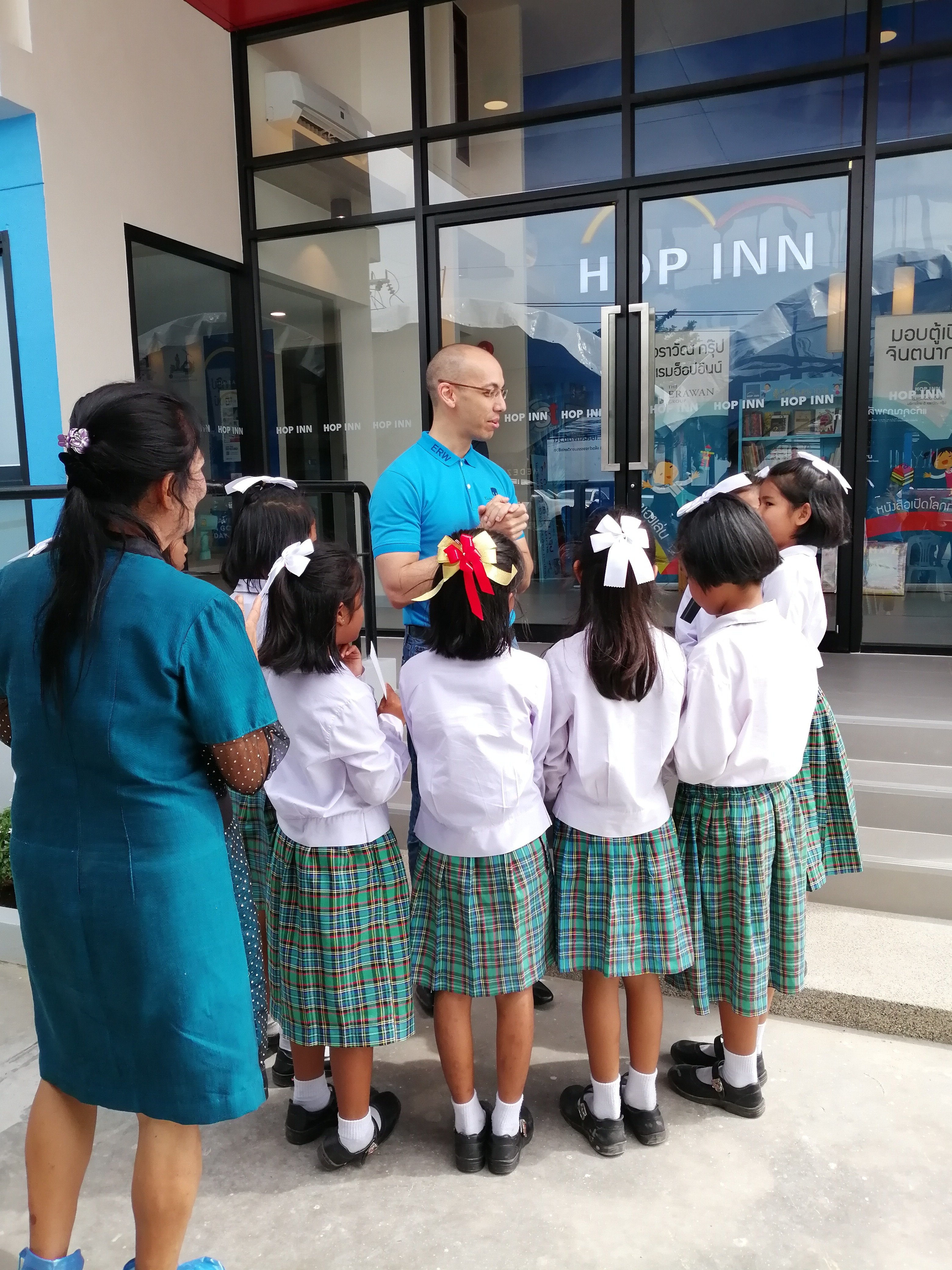 The Creative Cabinet project provides a better access to books and toys that enhance learning and skills to primary school children to widen their imaginations. The cabinet contains teaching materials to produce learning media as well. The company plans to deliver the cabinet to schools in provinces where Hop Inn hotels are located all over Thailand. Five cabinets will be given to five schools on the first day a Hop Inn hotel in that area opens its door. The project has started since 2014. So far, at least 224 schools have received the imagination cabinet. In 2020, the company gave the cabinets to five more schools in Phuket on the occasion of Hop Inn's 2nd branch opening in the island.
Tourism industry support projects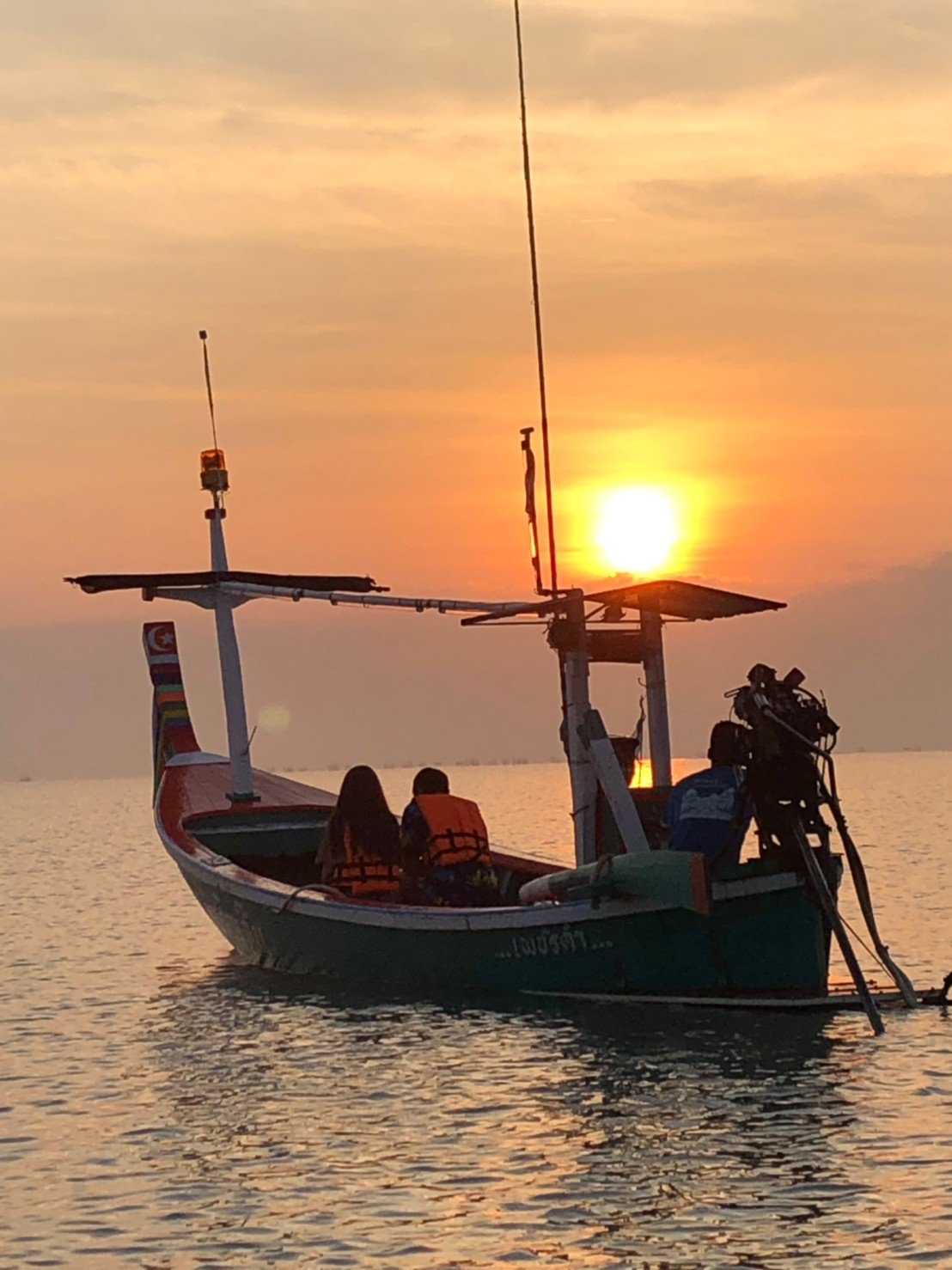 The "Happy Home, Happy Stay" project represents an increasing role of community tourism, as more and more tourists wish to experience local lifestyles, traditions, food and customs. They want to experience first-hand how to cook and eat local culinary, how to DIY handicraft and how to live the same their hosts live. As a hotel operator, the company is eager to take part in promoting community tourism, which is directly related to our business.
To further develop the community homestay management, the company has shared its knowledge and expertise with communities, encouraged them to learn and look at economic opportunities from different perspectives in order to enhance their potentiality for the purpose of sustainable development from within the communities themselves. The project was initiated in 2018 at Ban Laem Community, Tha Sala District, Nakhon Si Thammarat Province. A year later, we collaborated with Air Asia to organize the homestay service and management training in the "Journey D" project for communities. In 2020, the company joined hands with Government Savings Bank (GSB) in the GSB Smart Homestay project by awarding and sharing knowledge with Ban Nong Khao, Ta Muang District, Kanchanaburi Province and Ban Mung Nua, Nern Ma Prang District, Phitsanulok Province. In addition, bedsheets from selected hotels within the group were distributed to six participating communities in the project.