The ERAWAN Group and its hotels organized a workshop on "Wellness Tourism and Community Spa Enhancement" for Ban Laem Village, Nakhon Si Thammarat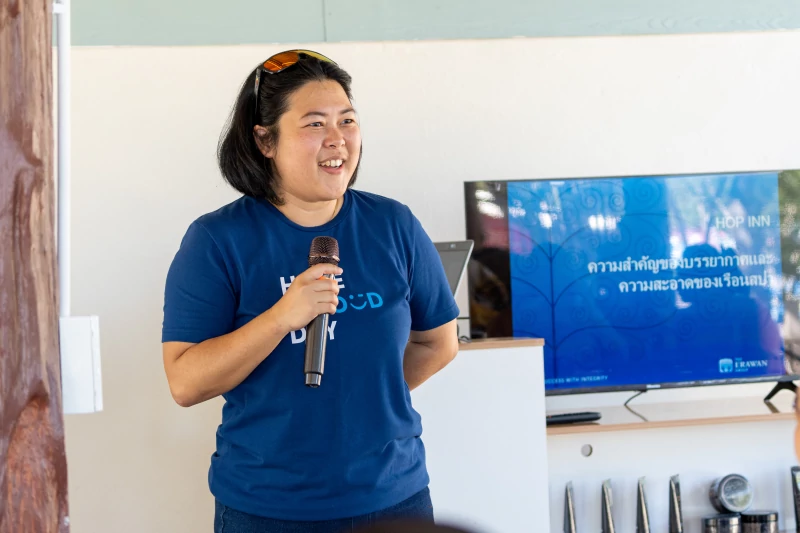 The ERAWAN Group Public Company (Limited) joint force with its hotel properties - the HOP INN Thailand and the Grand Hyatt Erawan Bangkok Hotel, to organize a workshop on "Wellness Tourism and Community Spa Enhancement", dated 19-20 September 2023. The workshop was part of the community mud spa house development project in Ban Laem Village, which ERAWAN has transformed into a spa facility to provide livelihood opportunities and generate income for women's groups in Laem Village and four neighboring communities. It was the honor of having Ms. Pitsinee Tatniyom, Director of the Tourism Authority of Thailand (TAT) Nakhon Si Thammarat Office, participated in the event.
During the event, ERAWAN and its affiliated hotels provided training on spa service techniques and emphasizing the importance of the spa's ambiance and cleanliness. Additionally, Dr. Phacharee Sumethokul, Assistant Dean of the Nakhon Si Thammarat Rajabhat University, and Ms. Sukanya Somrak, a traditional Thai medicine practitioner from Tha Sala Hospital, Nakhon Si Thammarat province, also shared knowledge on health and wellness tourism, proper techniques for mud spa massages, and efficient practices. This collaboration involved government agencies, private sector entities, and the community to create sustainable livelihoods for the community while promoting wellness tourism and sustainable tourism.
The development of the mud spa villa is an extension of the "Happy Home, Happy Stay - Comfortable Stay with a Joyful Journey" project initiated by ERAWAN in 2018 to elevate the standards of local homestays. This effort has been ongoing, and 27 community homestays from across the country have joined the program. ERAWAN is committed to leveraging its expertise in tourism and hotels for the benefit of the community, fostering community participation, enhancing career development, and growing alongside the sustainable society.