Better Planet : Enhance eco-effiency in construction and operation
Actions to mitigate the impacts from hotel operations.
The Erawan Group Plc. has a diverse structure in managing hotels. While the environmental management policies are different, every hotel brand expressly commits to zero greenhouse gas emission by 2050 through efficient energy, water, and waste management as well as environmental-friendly procurement, which are practice guidelines for GHG emission reduction. However, to achieve this goal, investment budgets, efficiency and cost-effectiveness remain important for consideration. At present, we are conducting a study and gathering information to seek proper investment options that will enable us to achieve a goal of reducing negative impacts from our hotel operation.
In 2022, the Grand Hyatt Erawan Bangkok was a pilot hotel to audit GHG emission by third party based on Thailand Greenhouse Gas Management Organization (TGO)'s standards. Other hotels were in the process of gathering data to come up with more effective means to operate hotels and to audit GHG gas emission in the future.
Energy management
Electricity is a major resource for hotel operation. 2021 witnessed the Company's studying, verifying and gathering data to reduce electricity consumption and to enhance its efficiency in all types of building. The Company also focuses on designing a new energy-saving building while continuing to take into consideration customer's comfort. The Grand Hyatt Erawan Bangkok and the JW Marriott Hotel Bangkok are two pilot hotels where electricity consumption data is closely scrutinized to maximize the efficiency of their consumption patterns. This same project will be implemented to other hotels at a later stage.
Practices to Reduce Energy Consumption
Replace fluorescent light bulbs with LED-T8 18-watt ones. We plan to replace the light bulbs to LED bulbs in every hotel by doing zone by zone since 2019.However, with the epidemic situation the hotesl were closed for a certain period as a result the modification of energy-saving bulbs was interrupted and incomplete.
Install timers to control on-off switches and alternately turn on/off lighting to promote adequate and energy-saving lighting
Regularly check the efficiency of machines and systems to avoid the unnecessary energy consumption.
Hired outsource, NCH Co.,Ltd., to inspect and evaluate the working process of air conditioners of Grand Hyatt Erawan hotel and Accor Hotels Group to ensure efficient performance
Energy consumption data: Collected from consumption of electricity, diesel fuel, gasoline, LPG used in hotel chains. and office buildings which the data for the year 2019 - 2021 excludes Renaissance Koh Samui and ibis Samui hotels and the year 2019 - 2020 does not include Hop Inn Hotels Philippines.
Participating in this project
made the hotel's electricity bill fall by 9%.
Courtyard by Marriot Bangkok has installed the chiller plant organization to manage the hotel's entire cooling system, namely, chiller plant controls, chilled water pump, condenser water pump, cooling tower fan motor and AHU motor. It also adjusted motor's variable speed to reflect the entire system to control the way the system worked to identify actual heat load in need. In addition, for hotels with more than one chillers, the software managed each chiller and was able to generate an accurate level of cool air, which helped improving the efficiency of the chiller and drastically cut electricity consumed by the entire system.
Hotels under the Accor Chain have hired NCH Co Ltd to maintain and treat wastewater from cooling tower. The firm also checked and assessed air conditioners to ensure efficient performance. This means cooling tower of a chiller did not need to use a softener device, as heat was better ventilated from the chiller,
It's expected that energy consumption would fall by 2%.
which cut down the consumption of electricity by 1.5% per degree.
Data of Internal use of electricity usage
Water Management
Water significantly supports our business. The company and hotels within the group exercise the following guidelines when it comes to water management and water awareness among staff and hotel guests: that water must be effectively used with responsibility while innovation is introduced to reduce the use of water.
In every hotel, wastewater is treated to meet standard before being released into the public. The treatment is in a closed with aeration system which this treatment it will not emit methane which is the major factor in generating greenhouse gases. In addition, the used water is recycled to reuse for watering plants at Holiday Inn Pattaya hotel, ibis Hua Hin Hotel, The Naka Island Hotel, A Luxury Collection Resort & Spa Phuket and ibis Styles Krabi Hotel and rainwater is stored for use at Ibis Pattaya hotel
Water utilization practices
Hotel guests are encouraged to repeat using towels and linens to avoid unnecessary laundry
Staff are encouraged to be aware of the importance of smart water use, for example, not to keep water tap running to avoid wasting water, dispense the right amount of water from a water dispenser.
Aerators have been installed to limit water flow
Water-saving toilet bowls are selected.
Pipes and water meters are constantly checked and repaired to prevent leakage
Water use is recorded and compared with when water reduction measures are implemented.
Strict compliance with wastewater treatment practices required by the laws; regular system check to minimize environmental and community impacts.
Water Usage Data Collected from all types of water use data, surface water, underground water, and water purchased used in corporate hotels, 2019-2021 data excluded Renaissance Koh Samui and ibis Samui hotels, and 2019-2020 excluded Hop Inn Hotels Philippines.
Data of internal water use
Waste management
Realizing environmental impacts generated by the hotel business, the company has separated waste into the following categories: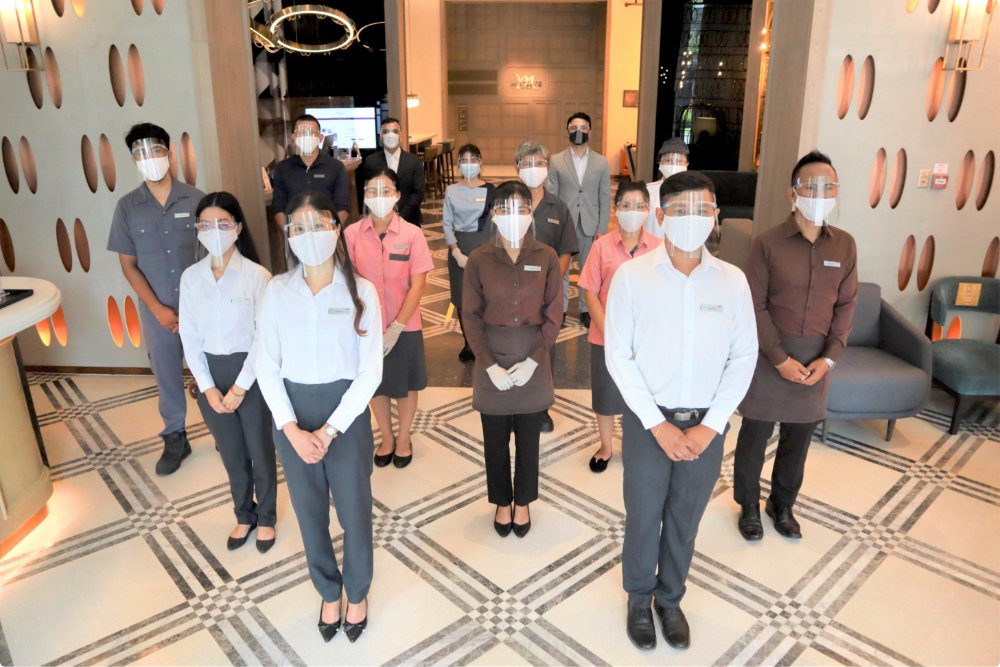 Waste from hotel rooms and waste from common areas
Waste is separated for recycling purpose and for better waste management.
Waste from kitchen
JW Marriot Bangkok and Light Blue Co., Ltd. have collaborated with the Light Blue Project to reduce food waste from the food preparation phrase down to the cooking and food waste management process.
| | 2020 | 2019 |
| --- | --- | --- |
| Scholar of Substance Foundation 2019-2020 | Donated 4,679 kg of surplus food or 14,677 saving. | Donated 2,387 kg of surplus food or 10,026 saving. |
| Seafood shell project 2018-2020 | Donated 1.9 tons of dried oyster shells & 951 kg. Dried egg shell | Donated 3 tons of dried oyster shells & 199.23 kg. Dried egg shell |
| | Food waste prevention refresher courses 390 hrs. | Improve Food waste reduction 138.5 hrs. |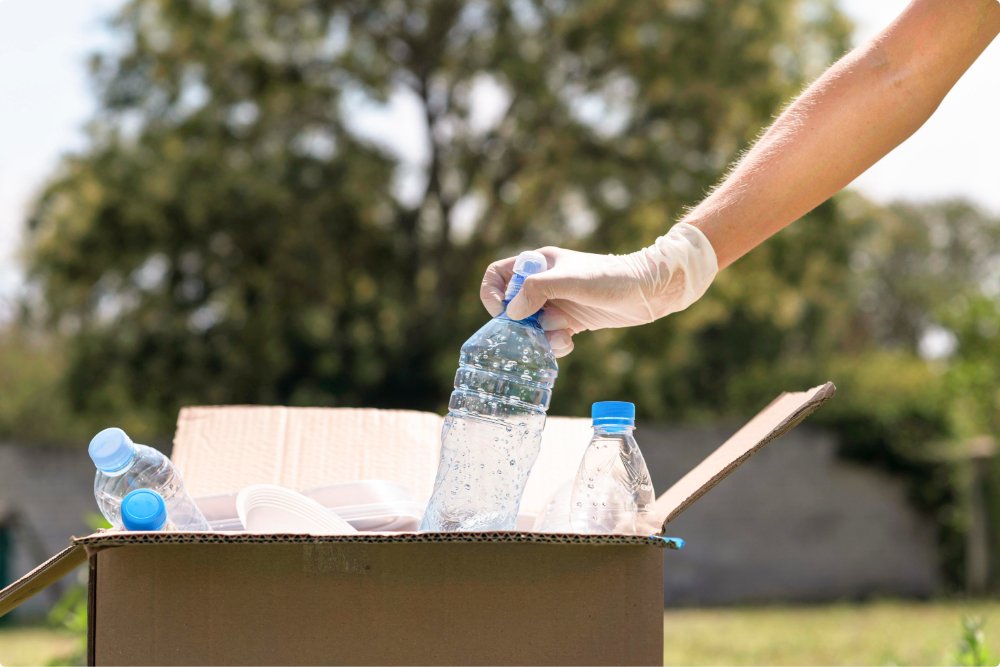 Plastic waste
Hotels within the group has a policy to reduce plastic waste in order to mitigate environmental impacts where plastic materials are replaced by glass bottles, paper straws, cloth bag and paper bag. Water dispensers have been installed for hotel guests to refill instead of bottle water. Staff are urged to reduce using plastic in hotel activities. Water bottles, cloth bags and foldable silicone food boxes have been distributed to staff to replace a single use plastic container. Suppliers are required to deliver goods in baskets or containers rather than in plastic bags.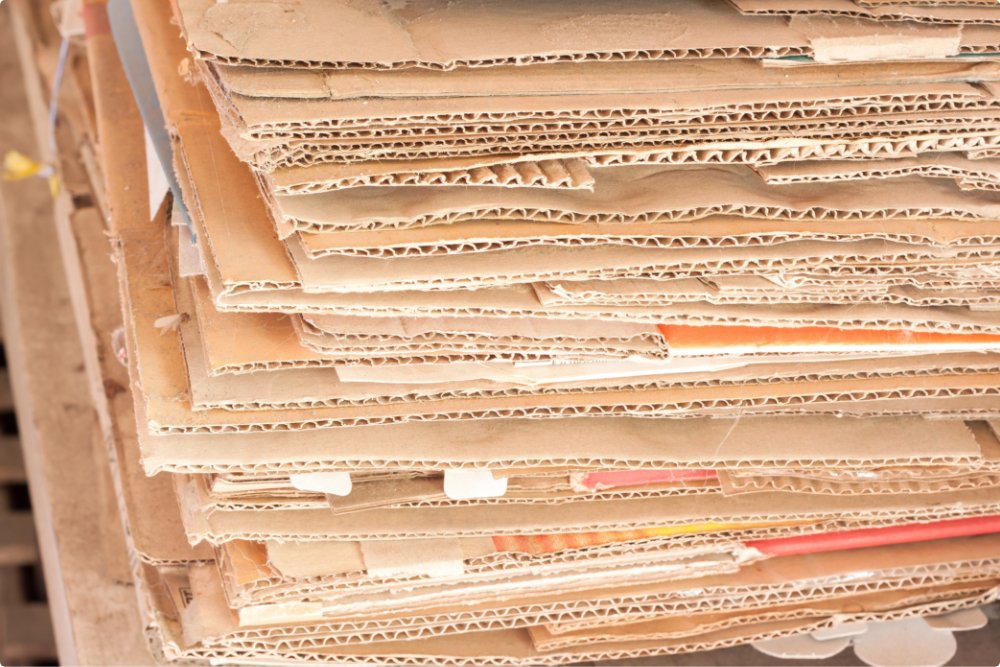 Paper waste
The Erawan Group., has started separating paper waste since 2008. In 2020, the company and hotels within the group as well as partnering companies in Pleonchit Center Building participated in the Paper X project with SCG Packaging Co., Ltd. to direct separated waste paper to the recycling process to maximize the efficiency of the recycling economy. About 1.6 tons of paper was separated when the project started in October,
In October, Which was equivalent to the saving of
Greenhouse Gas (GHG) Management
We aim to enhance understanding among executives and staff of the impacts from the GHG emission to climate change. The understanding helps increasing the efficiency of the hotel's operation, which in turn minimizes negative impacts from our operation through effective consumption of resources, energy saving, waste management, the use of environmental-friendly products and the organizing of low-carbon events. We start to gather information about our GHG emission for further analysis as a basis to improve the GHG emission reduction In the year 2022 with the collaboration of our hotels we expect to completely set corporate goals and operational plans to reduce greenhouse gas emissions.
Practices to reduce greenhouse gas emissions
Enhance understanding among staff of the impacts from the GHG emission to climate change, aiming to change personnel behavior as well as cultivating resource utilization culture.
Plan to reduce greenhouse gases emission by increasing the efficiency of the hotel's operation, focusing on effective energy consumption, worthwhile use of water and select resources with durability including waste management systematically to minimize the amount of landfill waste
Consider environmental impact as part of the work process and as an indicator of performance.
Assign corporate activities to be Low Carbon activities, such as bringing a personal water container to reduce package, changing travel behavior to group travel to attend the event, etc.
Scope 1 and 2 Greenhouse Gas Emissions TonCO2e
Environment Principle and Standard 2022
Grand Hyatt Erawan Bangkok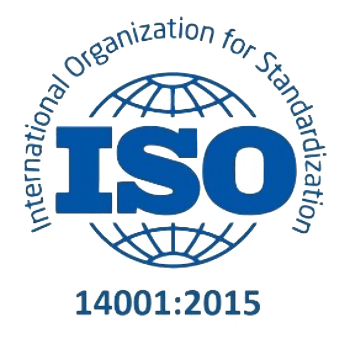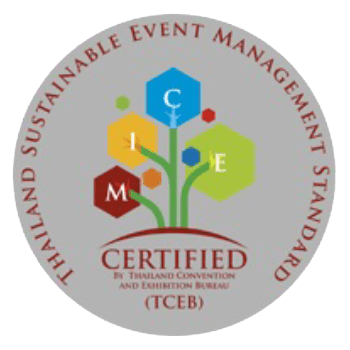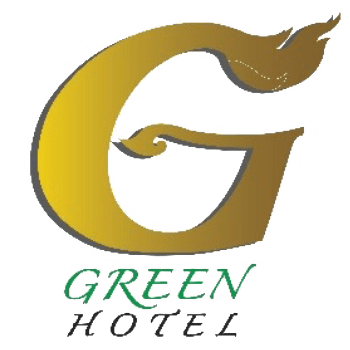 The Naka Island, a Luxury Collection Resort & Spa, Phuket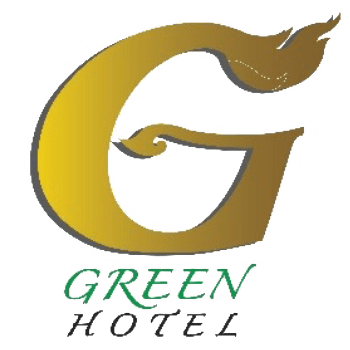 Courtyard by Marriott Bangkok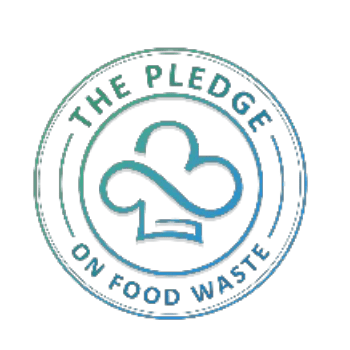 Holiday Inn Pattaya